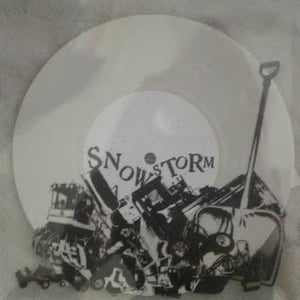 $

5.00
7" on white vinyl featuring members of hair_loss and witch hunt.
Recorded in 2007 in Philadelphia.
12 tracks of pummeling drums and feedback bass.
7min run time.
"this full length 45rpm 7inch (12 songs) is pretty nuts." - Auxiliary Out 2009
NOTE: Unfortunately, former clear art sleeve will no longer be included with package due to rain damage.